Cross posted from Alaska Outdoors Directory:
Dedicated to my climbing partner in Colorado who finished his last dream of extreme skiing and climbing on November 19, 2008.
I miss you, Sam. We had so many great memories. I can't even begin to create the right kind of tribute for you, but here is what I can give even if my thoughts aren't fully organized.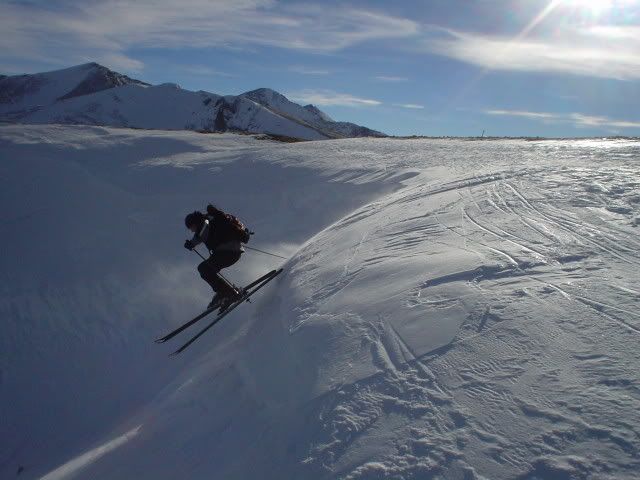 Sam and I last saw each other when we had lunch together in Aspen in the summer of 2008. He worked at the Aspen Regional Medical Center as their IT Manager. He was excited for this job. He finally felt like he was where he was called to be and feeling like he was finally appreciated at a job. I remember helping him move there with my LR and the Uhaul he rented. I was sad that he was moving because it meant that our climbing trips would take more planning and I could no longer make the 2 city block walk from the Denver Phil rehearsals to his place across the park in downtown Denver.
I made the 3.5 hour drive from Denver to Glenwood Springs and then to Aspen. My friendship with him was worth it. All the nights and days of planning trips via topo maps, discussions on survival methods and moves, learning how to self arrest while glissading down Mt. Democrat all came to that last conversation during lunch.
We were on Mt. Democrat in this video:
We discussed how married life was for me and how the kids were loving Alaska, how he had found someone amazing, and we discussed him paying off the Jetta and how he was going to complete the last of the 100 highest mountains in Colorado. We discussed the registration for Culebra and what I was doing to keep up with climbing in Alaska. We discussed Alyeska and meeting with all his buddies from Vermont so that they could come up here to ski. We discussed other hard topics that only climbing partners who have climbed and survived mountains like Sam and I had could understand. I learned how to listen when it came to Sam. He taught me so much more than mountaineering. He taught me to love the view, respect what it takes to summit, and understand that every experience on the mountain had it's own unique force that draws you to hate every step going up and love every motion going down the mountain.
___
This week, there was a significant rock slide in Colorado.
I posted this thread on it.
http://forums.outdoorsdirectory.com/...ad.php?t=74722
I got to thinking about Sam. I heard from him by phone in September 2008 and I saw in his Myspace that he last signed in October 2008. I just kind of made an assumption that he was dating someone, or had gotten married, or had some psyco stalking him. He was kind of personal and to himself. He was good for crowds, but better in smaller groups of people. Not hearing from him for a few days, weeks, months, was pretty normal for him. I sent him an email probably in July 2009 and he didn't respond. I just assumed it was the summer and he was too busy with his adventures. I told him that I probably wasn't going to make Denver this summer and told him all about Mt. Marathon.
When I logged into Myspace, I was trying to find pictures of another friend from the Philharmonic that passed away this week (I don't discuss that lightly, either. I was VERY close with my friend that passed in the Phil). That's when I saw more pictures of Glenwood Springs and my last visit there.
I decided that I would just go ahead and do a google search on Sam and find his Aspen Medical Center email address so that I could email him back there. Surely he would check his email there and I'd hear back from him quicker.
'Samuel Briggs Colorado' is what I typed and it pulled up an obituary. (Frown)
http://www.aspentimes.com/article/20...89925/-1/RSS01
http://www.tetongravity.com/forums/s....php?p=2116042
All those memories that I had of our climbs, hikes, and camps all came back. The move to Aspen. The carb up dinners. Choosing gear at REI and the ridiculous dividends that he got back every year that I was jealous of. The drives that we spent on I-70 and the book his dad gave him that talked of every peak once we arrived at our trailhead. The drive up through Einsenhower Tunnel so that neighbor Bill, Crystal, and myself could drive with clear weather on one side and a foot of snow and 12% grade driving down into Silverton to see his mountain foot race just to find out that he led about 100 people to go the wrong direction and not finish the race.
I had no idea.
I guess with me changing my cell phone number the month that he passed away and I am assuming that they were never able to get into his email for my email address is the reason why I wasn't contacted.
2 deaths in 1 week has been rough. I felt like because this is an Outdoors board that discussing Sam's untimely death was more appropriate than discussing Clark's even though they have equally affected me this week.
Sam was only 33 years old and it says that he died by natural causes.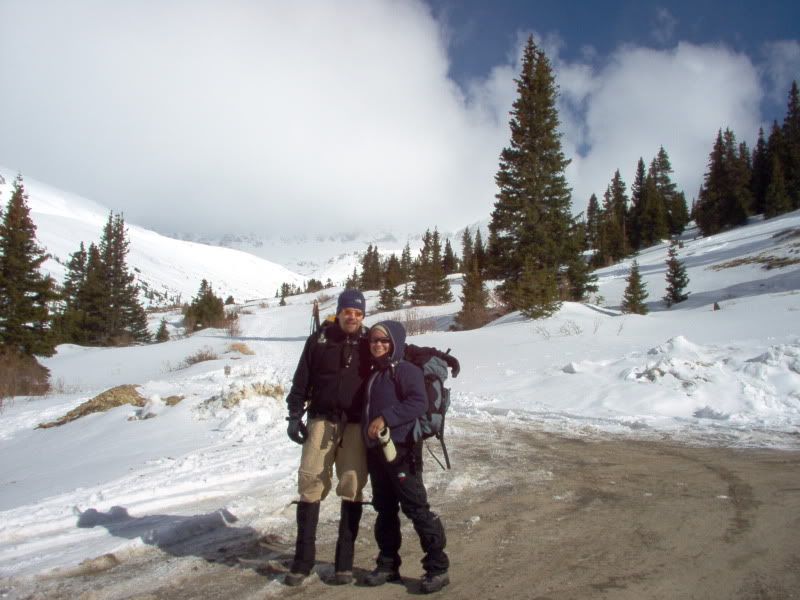 Sam, I told you a long time ago that I would be your friend until the end and that when you are a friend of mine, you are a friend for life. If I could pass on to others what you have taught me about the outdoors as successfully as you have, I would be able to pay forward the rewards of the skills that you have educated me on. I wouldn't have survived the altitude sickness on our Conundrum and Castle Peak climb when we hiked in those many miles and started the ascent up the mountain if it weren't for you. I dropped in the stream that same climb and you jumped in and pulled me out of the water while I was sinking in. I could have drowned because my pack filled with water quick and we both knew that because I couldn't get my front strap off. We probably should have called it with both of those attributes to just that one climb, but you still had patience with me yet pushed me as far as I could go. You also saved me when we glissaded down Mt. Democrat and we realized that we both were on the ice of Kite Lake. You heard the ice crack under you and you told me to back up... that we were on the lake, but you were all calm about it. Just like you were calm when you and Tracy ice climbed Kit Carson Peak/Challenger Point and she balled her eyes out because you guys free climbed it. I was so proud that you guys made it and survived to tell it!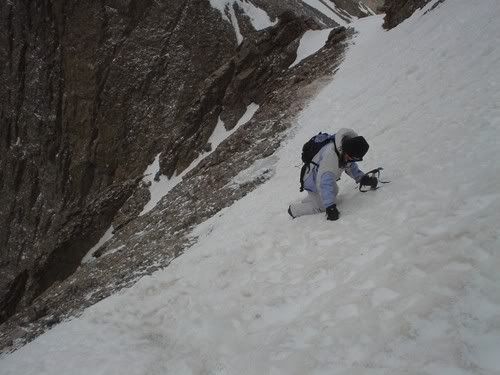 I'll miss you, Sam. I have enjoyed all of our adventures. I am very proud that you were able to obtain all 58 14,000ft peaks.
http://ice.he.net/cgi-bin/suid/~mmahoney/14er.pl
http://www.summitpost.org/object_lis...reation&page=2
Thank you for introducing me to SummitPost, too!
http://www.summitpost.org/user_page.php?user_id=603
Samuel J. Briggs
October 7, 1975-November 19, 2008